Our History
---
Dating back to 1881, Oppenheimer and its predecessors have been financial services pioneers. Today, our people's dedication and creativity make us uniquely qualified to provide clients with the guidance they demand.
---

1870s
---
The Beginning
Oppenheimer traces its roots back to Harris C. Fahnestock, a successful investment banker and financial advisor to President Abraham Lincoln. Harris C. co-founded First Nation Bank of New York (predecessor to Citigroup), heading the bond department and later becoming a director and vice president. His son, William Fahnestock, began his career at 16 as a clerk at First National Bank.
1880s
---
Fahnestock & Co, est 1881
William Fahnestock becomes the youngest member of the New York Stock exchange at age 23. A year later, he opens the doors to Fahnestock & Co with his father, Harris C., at 2 Wall Street.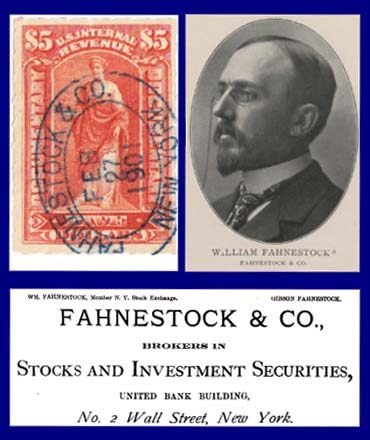 1930s
---
Depression Era
William Fahnestock, Jr. becomes a partner of Fahnestock & Co. After the death of his father, the company founder, in 1936, he becomes senior partner. Despite the Great Depression, Fahnestock & Co. continues to flourish, opening three offices and acquiring another brokerage firm in 1937.
Late 1940s
---
Post-war Expansion
As Europe recovers, Fahnestock reopens overseas offices and establishes new branches in South America and other countries.
1950s - 60's
---
Oppenheimer & Co, LLC, founded 1950
A partnership to act as a broker-dealer and manager for large institutional clients results in the formation of Oppenheimer & Co. LLC.
1960s - 70's
---
Holding Fast
By 1968, Fahnestock & Co. has branches in 31 U.S. communities and 10 foreign countries. During the severe bear market of the 1970s, the company stands its ground and avoids being acquired or liquidating, unlike many other brokerages.
1980's
---
Reconfigurations
In 1982, Oppenheimer & Co. LLC and its three operating subsidiaries are sold to Mercantile House. Four years later, the management of the Oppenheimer Group purchases a majority interest of their firms back from Mercantile.
In 1988, Fahnestock & Co. is acquired by E.A. Viner Holdings Limited. This acquisition creates Fahnestock Viner Holdings Inc., whose principal subsidiary is the broker-dealer Fahnestock & Co. Inc.
1990s
---
Mergers and Consolidations
A thriving Fahnestock Viner Holdings Inc. is listed on the NYSE. In 1997, the Canadian Imperial Bank of Commerce (CIBC) buys Oppenheimer & Co., Inc. It merges with Wood Gundy to create CIBC World Markets Corp.
2000s
---
Expanding Despite Tough Environment
Fahnestock acquires segments of Oppenheimer Private Client Division and the U.S. Oppenheimer Asset Management Division of CIBC World Markets Corp. and changes its name to Oppenheimer. During the Great Recession, Oppenheimer acquires much of CIBC World Markets' capital markets business, expands into the Southeastern U.S. and grows its capabilities in research, investment banking and fixed income.
---

2008-and Beyond
---
Growing From Strength to Strength
Oppenheimer's carefully orchestrated growth strategy enables it to increase professional staff in its already-influential equity research department, develop important conferences and grow its investment bank into a global as well as a national presence. Our goal is to increase our offerings and service for our client while making our second century of operations even stronger than our first.
---