Experienced Hires & Graduates
---
With opportunities ranging from technology to event planning, Oppenheimer actively recruits talented candidates from all backgrounds. Each position offers an opportunity to learn firsthand about the Firm, our culture, and the financial services industry. With over 90 locations across the US and four core businesses, you can find the right fit for your skills and experience.
All of our open positions are listed on our LinkedIn page. Click on the link to search for open positions and submit your application.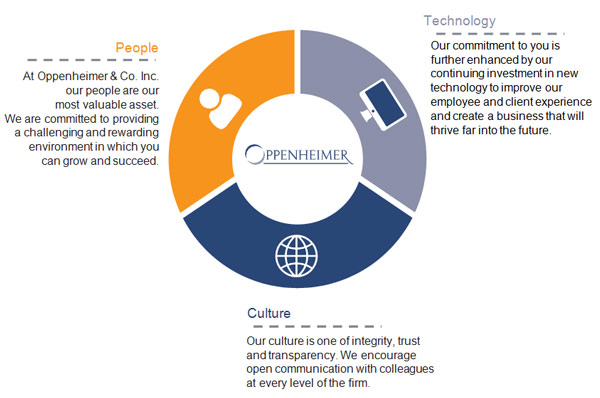 Oppenheimer is an Equal Opportunity Employer.